Our Services
Anti-Wrinkle Bar
Wave goodbye to your wrinkles and lines, prevent them becoming worse or prevent them entirely.
You need a Face to Face nurse prescriber consultation to book this treatment as it involves a Prescription Only Medication so we cannot advertise prices or give more details via this platform.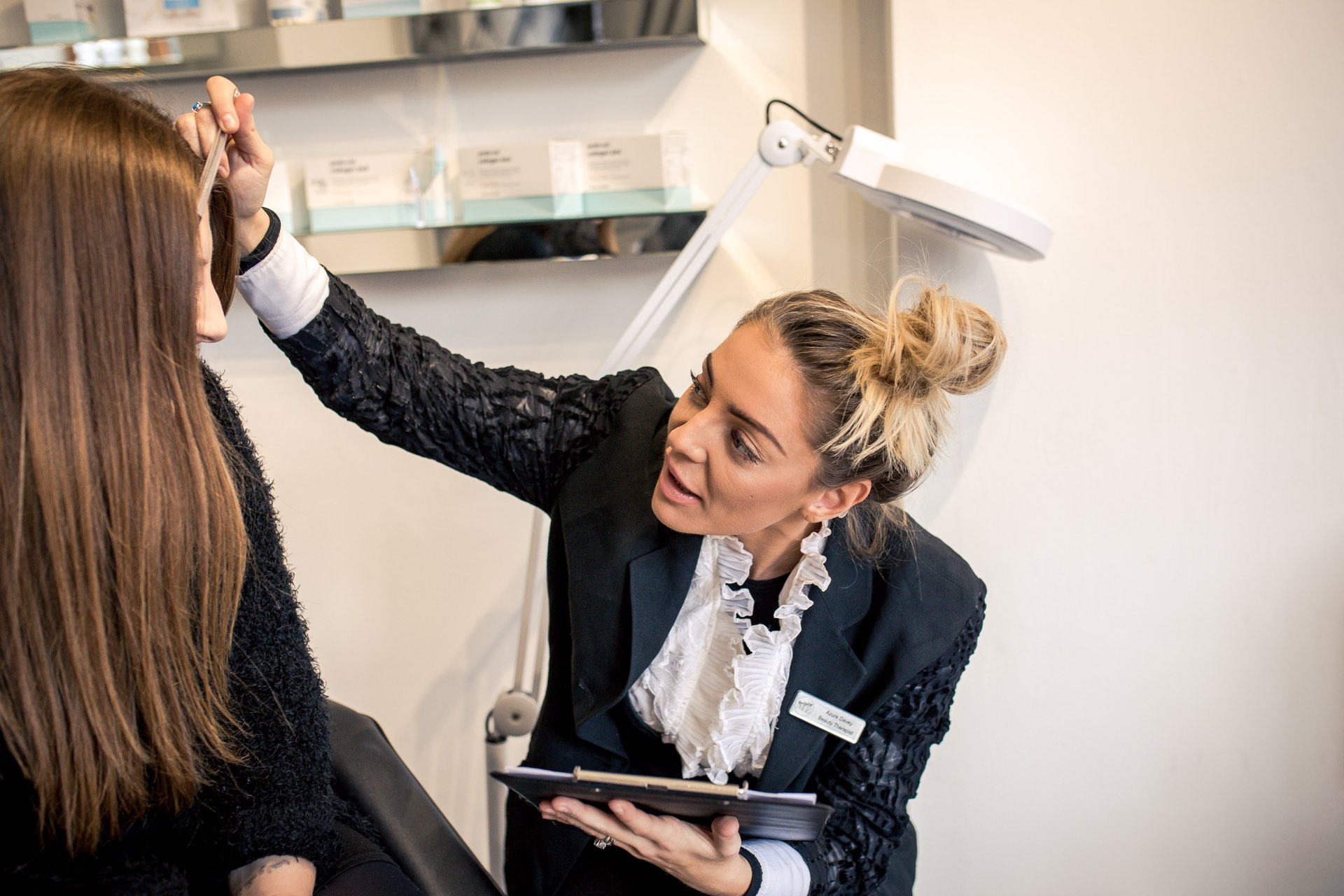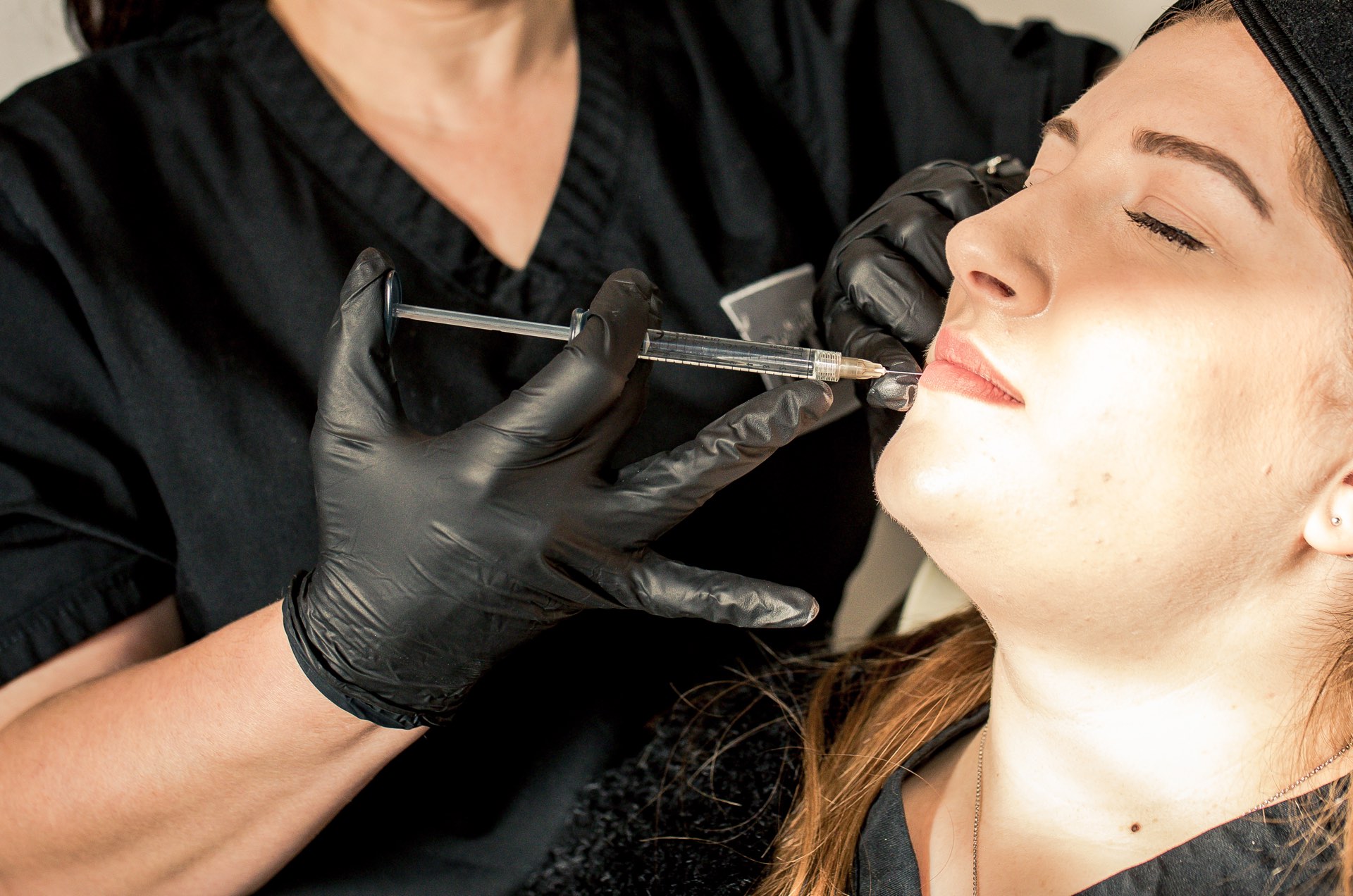 The Filler Bar
We use Premium Grade dermal fillers to plump, enhance and contour the face, hands and neck.
For delicate areas such as under the eye, the tear trough, temples and vertical lip lines we use a dynamic filler which lies slim under the skin, quickly cross-links with your own tissues to move naturally as your face does.
Creating the perfect cheek contour or sleek jawline takes a stiffer filler which supports the tissues and is designed to last.
Lip augmentation is a specialisation on its own, we utilise a range of soft fillers for this important area.
A thinner filler will create a very natural look, while a stronger filler is required to lift the lips into shape, correct any asymmetry without slipping into the Trout Pout.
Lip fillers should be dissolved every 8-10 years to prevent migration of filler into the upper lip area. We offer this service as well as a general filler correction service.
The National Medical Weight Loss Programme
The National Medical Weight Loss Programme offers you medical support, advice and treatment options to help you on your weight loss journey.
Designed as a medically supervised route to lasting weight loss for those who are overweight or obese.
The first step is a full medical consultation where we discuss your overall health and wellbeing as well as your struggles with weight. This gives you and our practitioner an opportunity to fully explore the weight management options available to you.
This may include the use of medication alongside diet and exercise plans.
Should you be suitable for this type of medication, this will involve a simple and painless injection which is administered each week.
This treatment mimics the body's natural hormone (GLP1) which regulates appetite and food intake. This makes you feel full, thereby curbing your appetite allowing you to break destructive food habits such as emotional eating, evening grazing and reducing your portion size. This medication also delays stomach emptying, ensuring you feel full for longer.
Control your appetite
Curb hunger
Suppress cravings
Reduce portion sizes
Release stored fat
Lose weight
Develop positive habits

Click here to complete an online consultation form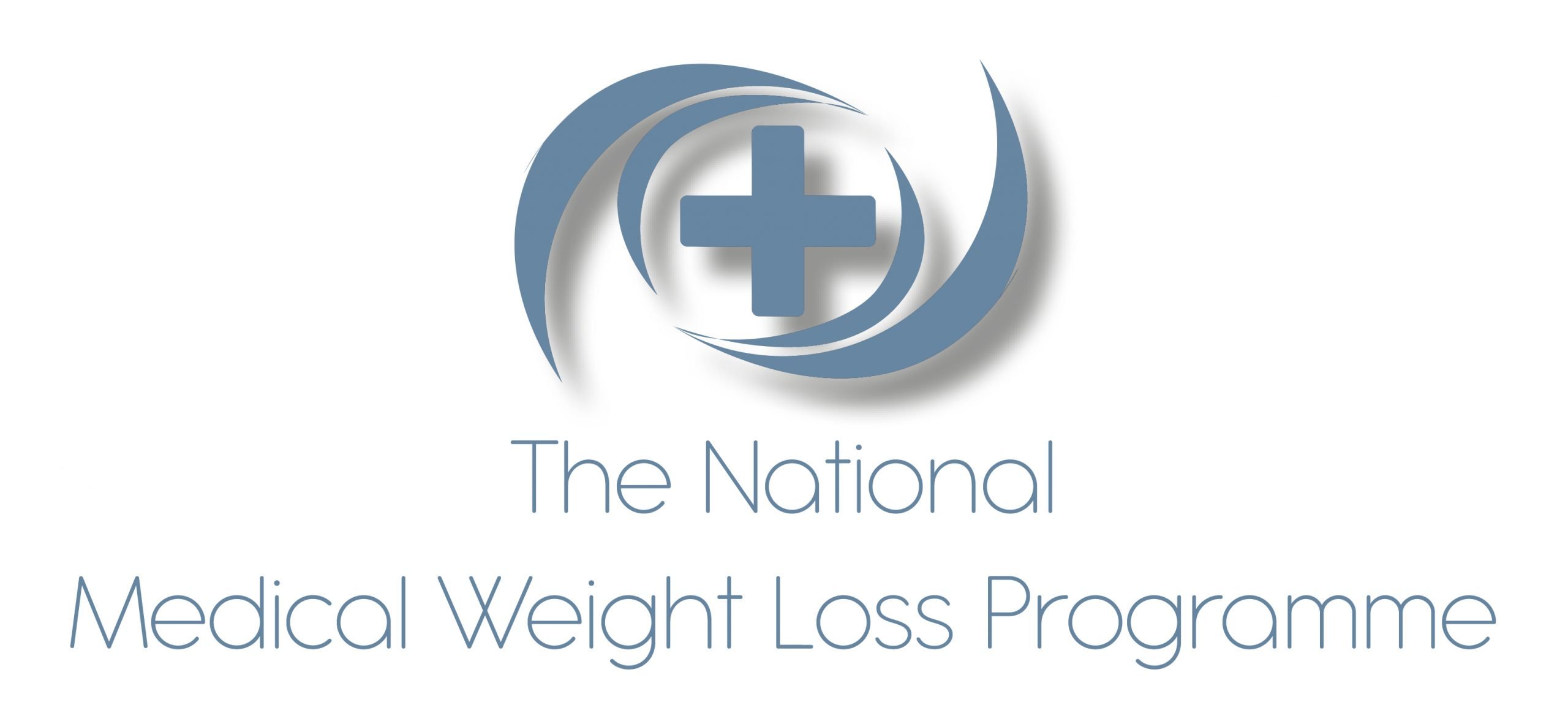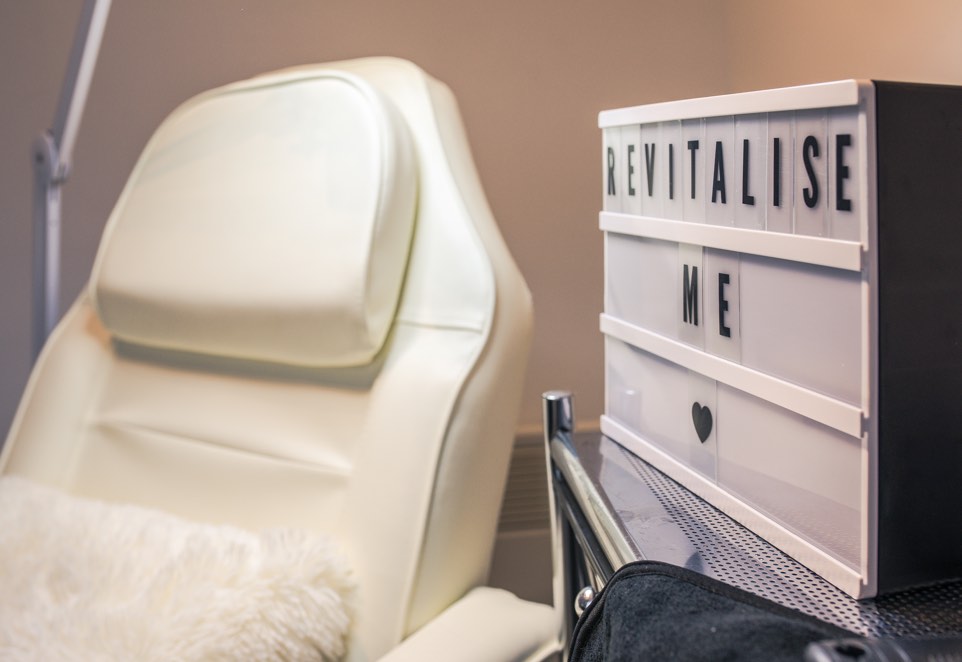 Fat Dissolving Bar
We use Aqualyx to dissolve those stubborn areas of fat which do not respond well to diet and exercise.
Using two active ingredients to burst the fat cell and melt the fat which then metabolises out of the body via the liver and kidneys.
Aqualyx treatment dissolves one layer of fat at a time. One or more sessions may be required depending on how many layers of fat are to be permanently removed.
The Skin Bar
Dermaplaning: The removal of the dead layer of skin and vellus hair covering the face with a medical grade scalpel leaving the skin smooth and prepped for a flawless make up. Skincare products will reach the living layer of the skin up to 80% more effectively.
Dermaplaning Gold: This involves a dermaplaning treatment followed a luxury facial and facial lymphatic drainage massage.
Acne Facial: Penetrates pores to kill acne-causing bacteria.
Rosacea Facial: Our medical grade Oat Milk facial soothes the redness and inflammation, helping to soothe and manage this condition.
Pumpkin Facial: This nutritive treatment addresses thick, resilient skin with acne, sun damage or hyper keratolytic build up.
Red Carpet Facial: A medical grade facial designed to get your glow on for that special occasion.
Micro needling: Our micro needling pen is loaded with multiple golden needles which whizz over the face leaving tiny micro-injuries. This results in a rush of oxygen enriched blood, growth factors and stem cells to the skin's surface. The skin feels tight, smooth and glows from the inside. Good for uneven skin tone, acne scarring, large pores, dark under eye circles and tired, thirsty skin.
Mesotherapy: This is a micro needling skin treatment where our Pen is loaded with a dose of multi vitamins which is needled into the top layers of the skin. All the benefits of micro needling with the added benefit of skin foods.
The Glass Skin Facial: An advanced micro-needling facial with all the advantages of mesotherapy with the added bonus of a facial smoothing ingredient which gives the skin the flawless appearance of glass.
BB Glow: All the great effects of micro needling, but with a layer of matched foundation to further even out problematic skin and give that glow. Multiple treatments may be required to gain the coverage and colour you require.
The Perfecting Peel: A gentle chemical resurfacing treatment aimed at treating ageing, discoloured, breakout prone skin that promotes bright skin with even skin tone. This is a gentle 20% Mandelic Acid peel with minimal downtime of just 3-5 days.
The Retinol Peel: A prescription Only Peel containing 4-6% pure Retinol. This is the highest amount of pure retinol on the market. This will effectively treat ageing skin, smokers skin, pigment disorders, active acne and acne scarring. The most suitable candidate for this treatment are those with normal to resilient skin who have more dramatic sun damage. Allow 10 days downtime.
The Super Retinol Peel: All the benefits of the Retinol Peel but with a treatment Booster stage to enhance the action of the Retinol. Suitable for those with a resilient but problematic skin. 10-12 days downtime.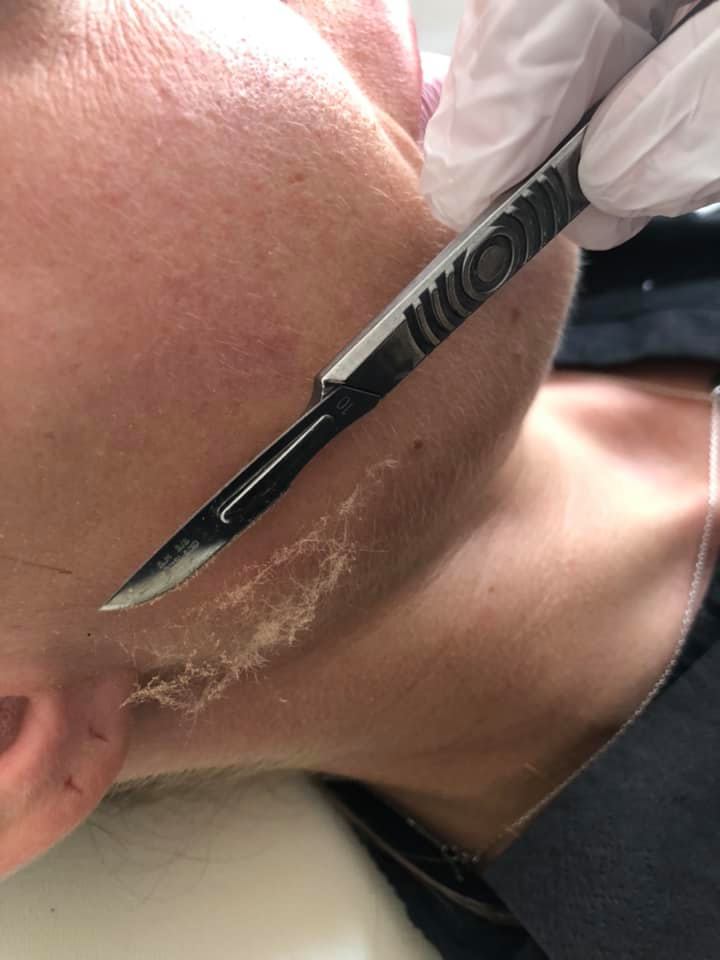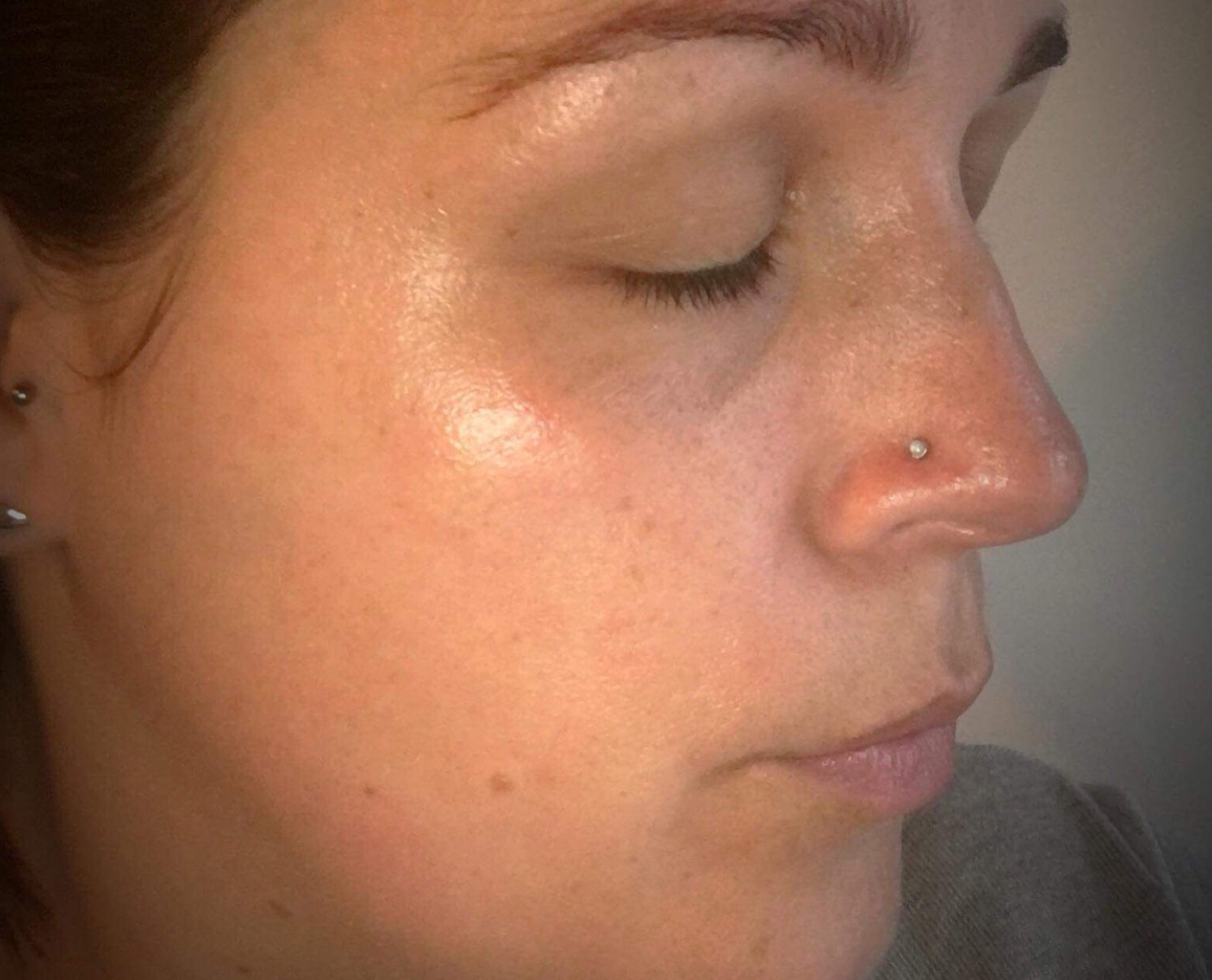 The Plasma Bar
Platelet rich plasma (PRP) utilises your own plasma rich cells. This is derived from a fresh blood sample that has been spun in a centrifuge to remove the red blood cells. This straw-coloured fluid is then micro needled back into the face, hands, neck or décolletage creating microchannels through which your own stem cells and growth factors.
Platelet Rich Plasma Facial (aka The Vampire Facial)
PRP Hair Restoration
PRP Hair Restoration Course of 4 Treatments
The Profhilo Bar
Profhilo is a unique blend of hyaluronic acid which is injected into 5 specific areas each side of the face. Profhilo treatment consists of 2 sessions 4 weeks apart. The first session hydrates and smooths the skin as if honey has been spread under the dermis.
The second session provides the lift.
Treatment needs to be repeated annually.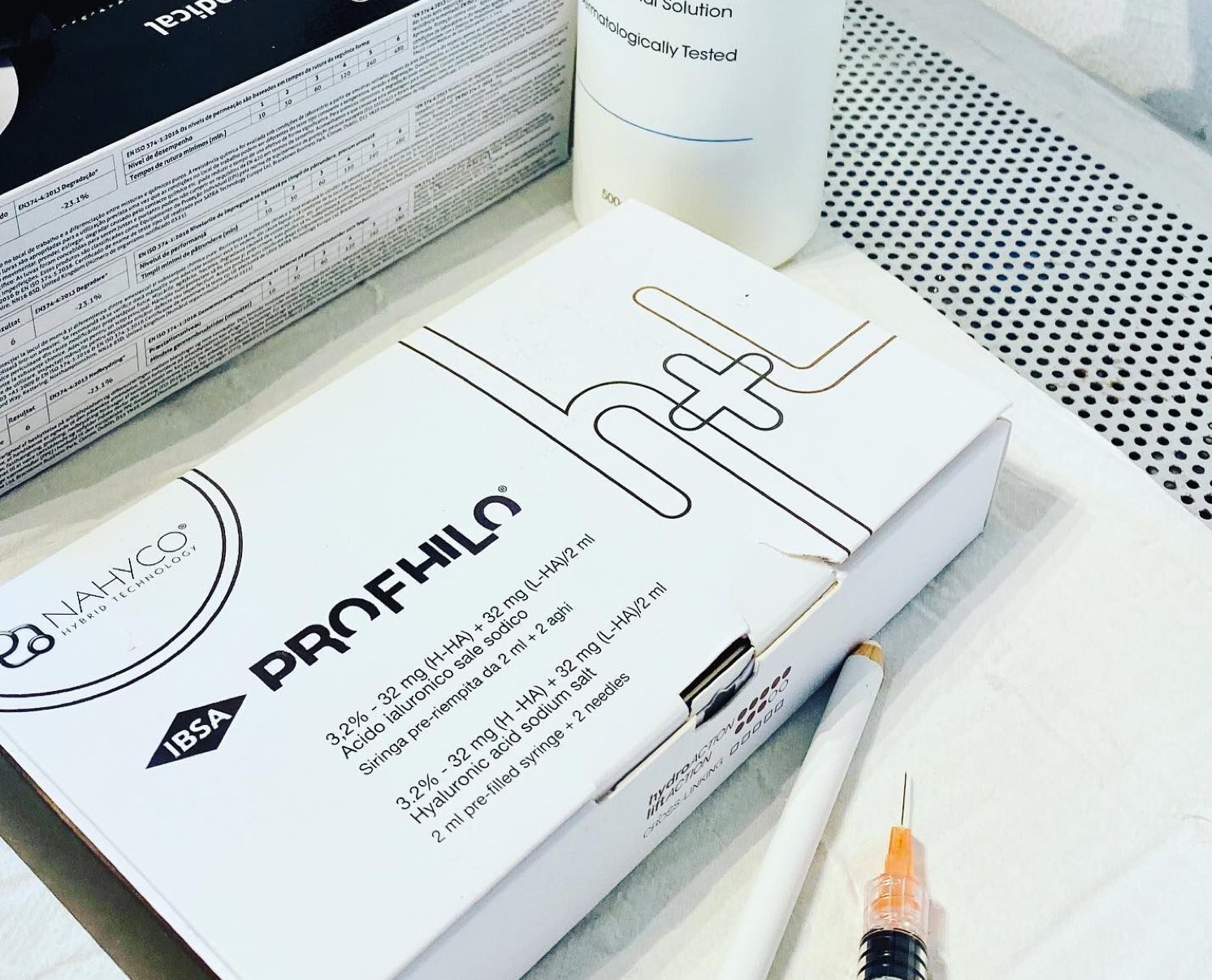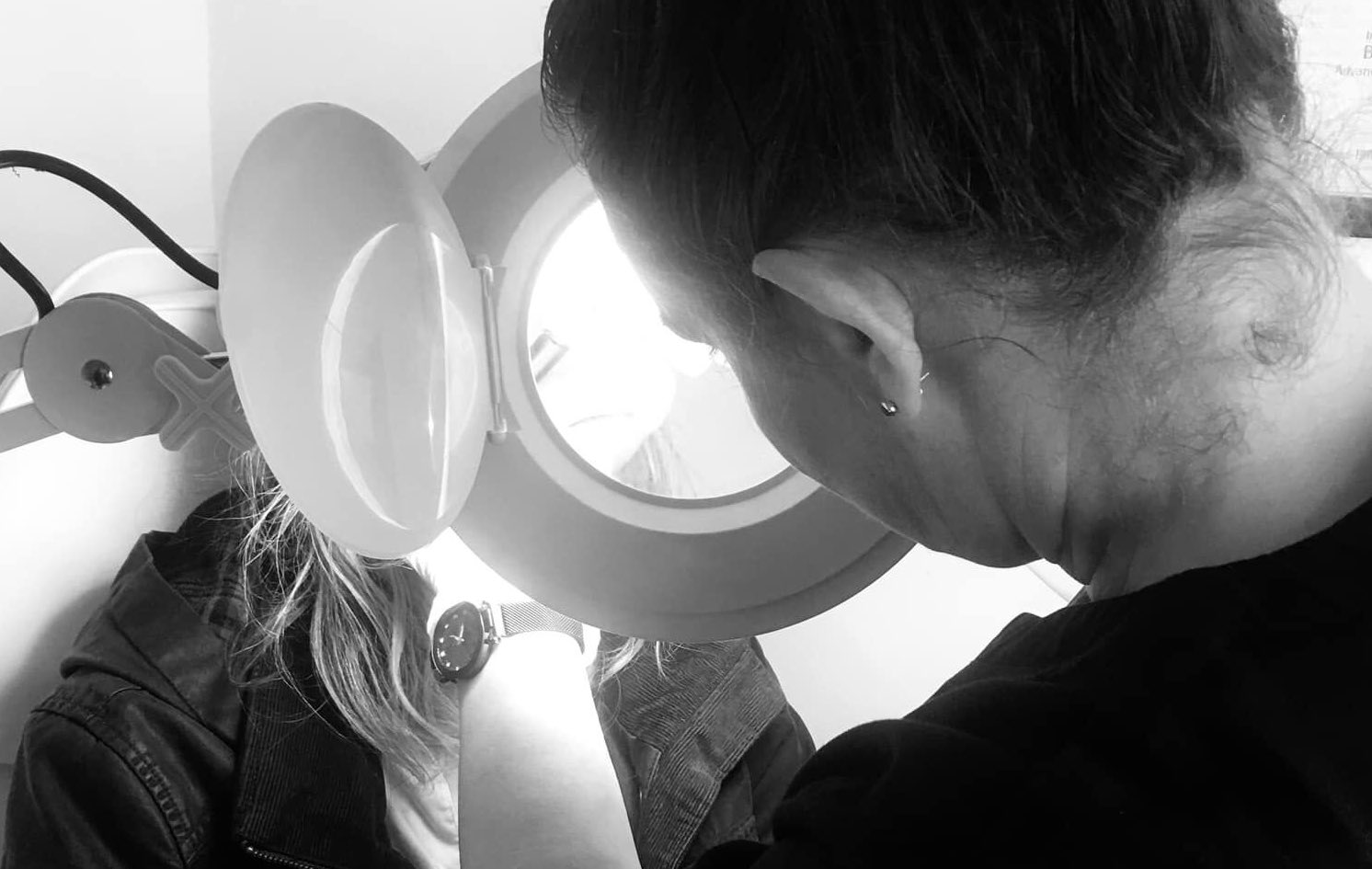 Mole Removal Bar
Mole and skin tag removal is often a very quick and normally almost pain-free. As well as Mole Removal, we also provide skin tag removal and milia removal treatments. We treat benign moles, skin tags, milia and thread veins using Short Wave Diathermy. This is a simple handheld device, used by your nurse specialist following a consultation and confirmation that the blemish is benign and safe to remove. Many customers say they wish they had known how easy mole removal was and they wished they'd had treatment years ago.
The Laser Bar
Laser treatment uses light and energy combined to reach deep layers of the skin to lift pigmentation, blast away the harmful bacteria that causes acne breakouts and repair the skin mesh in cases of rosacea to reduce visible blood vessels, flushing and redness. Laser can also be used for skin tightening to improve skin and reduce fine lines. A course of 6-12 monthly sessions is recommended. A patch test is required for darker skin types.
Laser therapy: Acne, Age spots / pigmentation, Rosacea, Skin tightening
Permanent Hair Removal.
Intense Pulsed Light (IPL) Permanently reduce or even eliminate those dark facial hairs throw the razor away for good.
IPL Hair Removal: Chin & Upper Lip.
Super Hair Removal: Our Super Hair Removal System works fast to permanently reduce or even eliminate underarm hair for that smooth finish. 3-4 treatments are required to achieve the best results.
Super Hair Removal: Underarms, Bikini, Legs, Back & Chest
Luxury Laser Carbon Facial: Start with a derma planning to remove the top layer of dead skin and vellus hair from the face. Applying a light carbon paste allows the laser to blast debris from the surface of the skin leaving an unbelievable glow which lasts for weeks. Sounds painful? Quite the reverse. Our carbon laser facial gives a nice warm feeling and often clients fall asleep.
Laser Treatment: Fungal Nail: Clinical studies show that the laser kills toenail fungus and promotes clear nail growth in better than 80% of cases.
Laser Tattoo Removal: Lasers remove tattoos by breaking up the pigment colours with a high-intensity light beam. The number of treatments you will need will depend on the age, size, and colour(s) of your tattoo. The colour of your skin, as well as how deep the tattoo pigment goes, will also affect the removal technique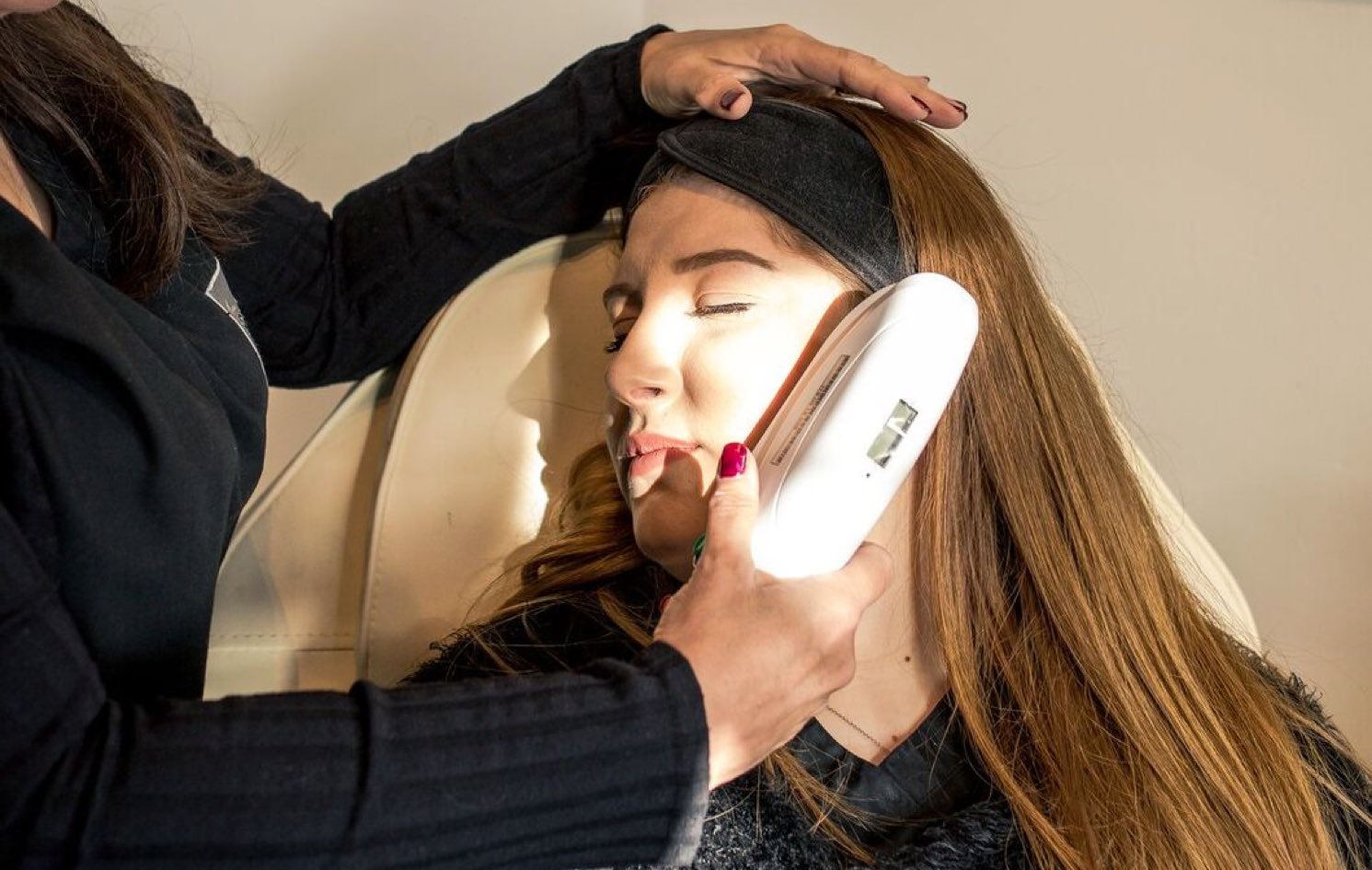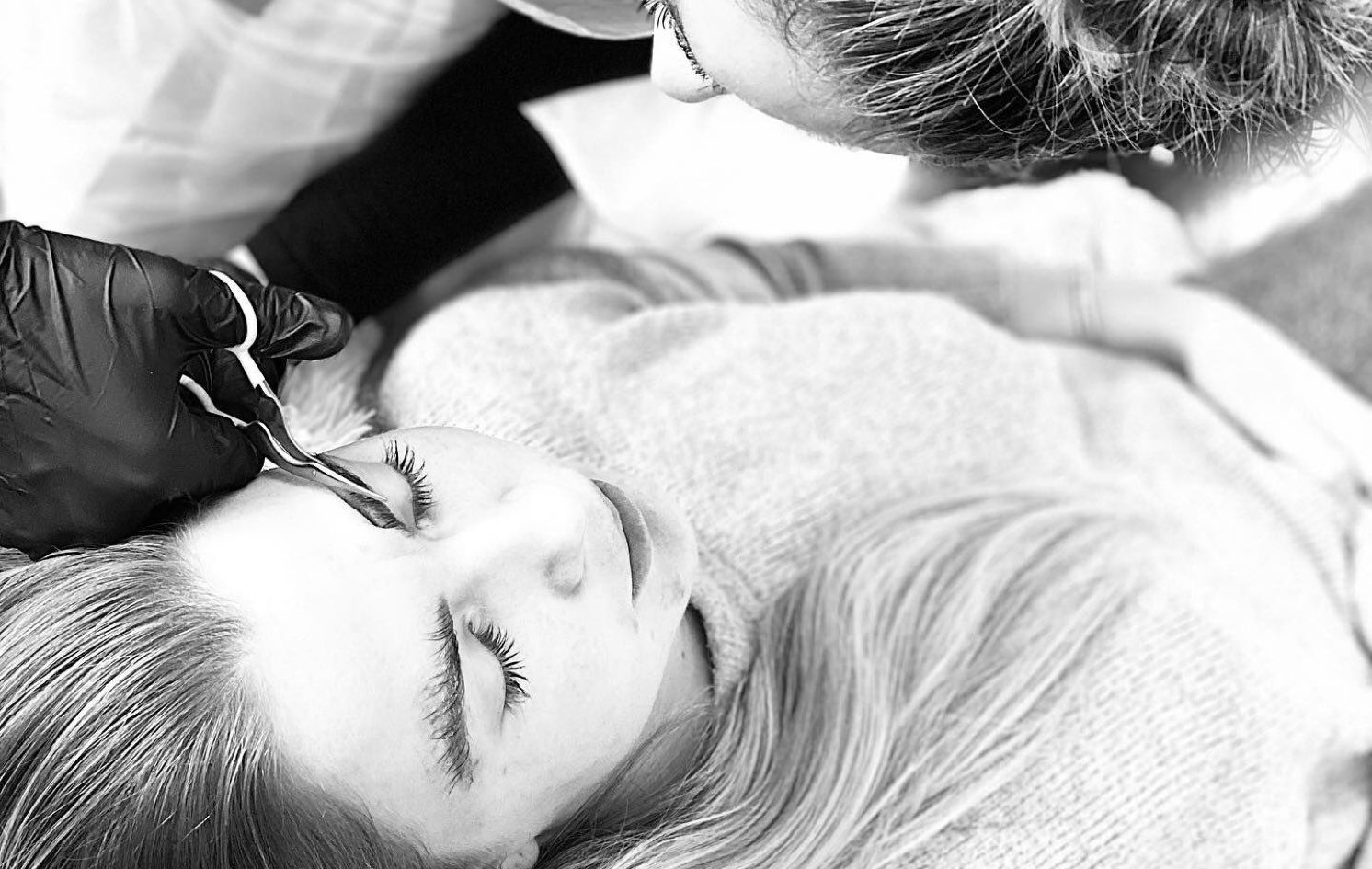 The Brow Bar
Microblading: A delicate hand tool is used to place fine hair strokes into the brows to shape and define them. This delicate technique can also replace brows that have been lost through overplucking, or illness such as alopecia or treatment effects such as with chemotherapy. Results are expected to last around 2-3 years and an annual top-up of colour is recommended.
Annual Microblading Top Up: Boost your colour and redefine your hair strokes annually to maintain the framing glory of your face.
Brow Lamination: Brow lamination is basically a perm for your brows, as it gives them a set, uniform shape for an extended period of time. Instead of curls, a setting lotion helps brow hair stay brushed up and lifted upward for about six weeks.
The Lash Bar
Classic eyelash extensions is a technique of applying individual eyelash extensions by attaching one individual extension to one natural lash. This technique is known as the lash by lash technique. The length and thickness of classic eyelash extensions affect the weight of the extension. Coloured lashes can be applied for that special occasion.
Infills are required to maintain the look of your lash extensions.
Classic Lashes, Coloured Lashes, Lash Infills, Lash Removal, LVL Lash lift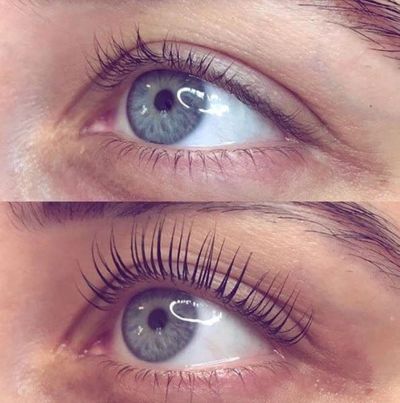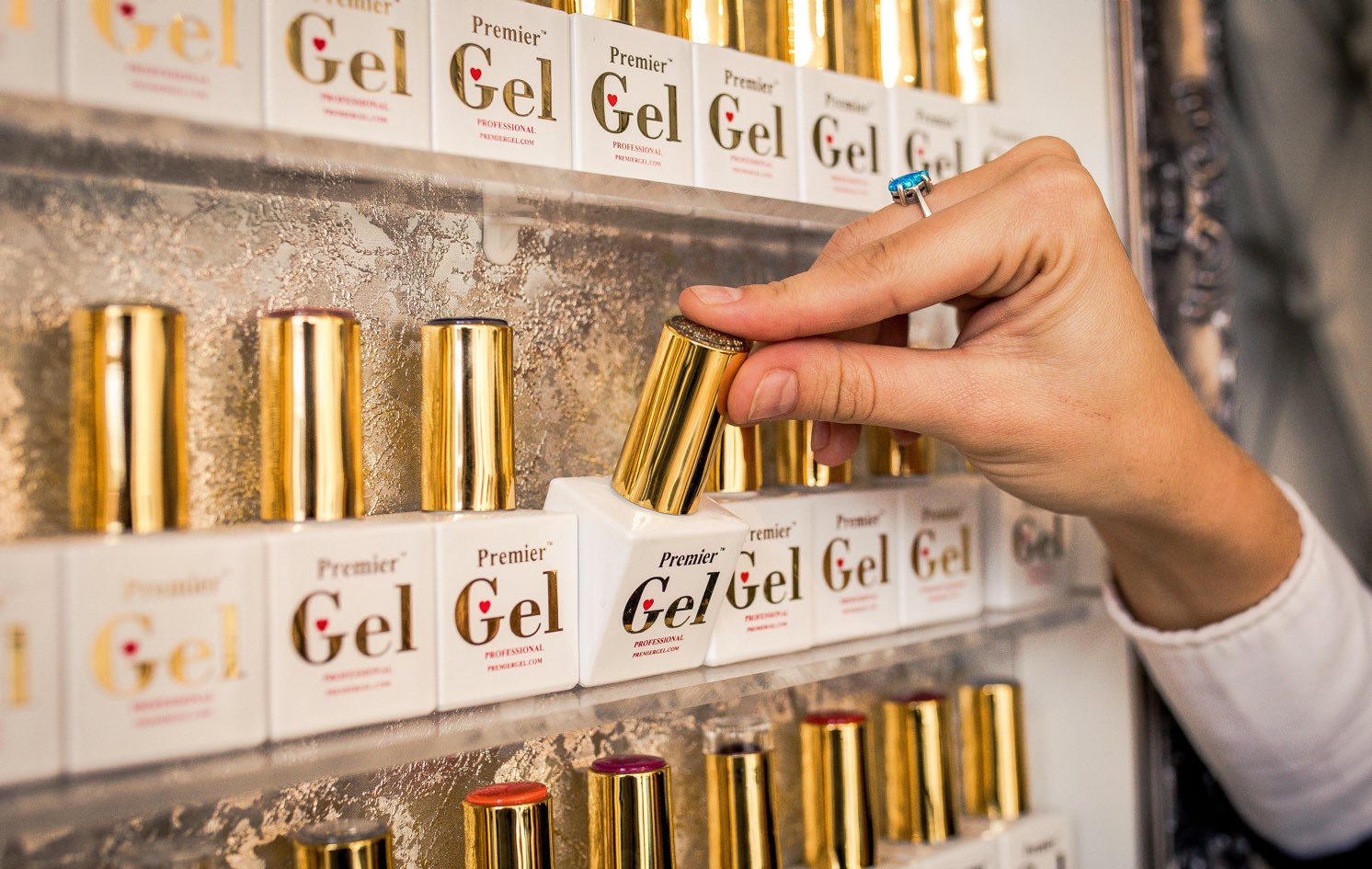 The Nail Bar
Gel nails: Gel nails have a more natural look with a glossy finish. Unlike acrylics, if the nails are primed correctly, there is no damage to the nail bed. Gel nails cure faster than acrylic nails since they are cured under UV light. Gel nails are also more flexible than acrylic nails
The B12 Bar
Vitamin B12 is known for it's balancing properties. Used as an supplement this boost can even out your mood and your sleep. This treatment relieves fatigue, depression and irritability and vision changes.
Those who have chronic gut problems or some restrictions on their diet may find particular benefit from the B12 Boost.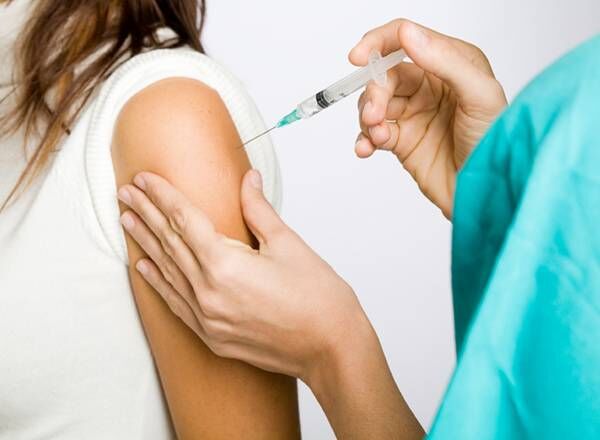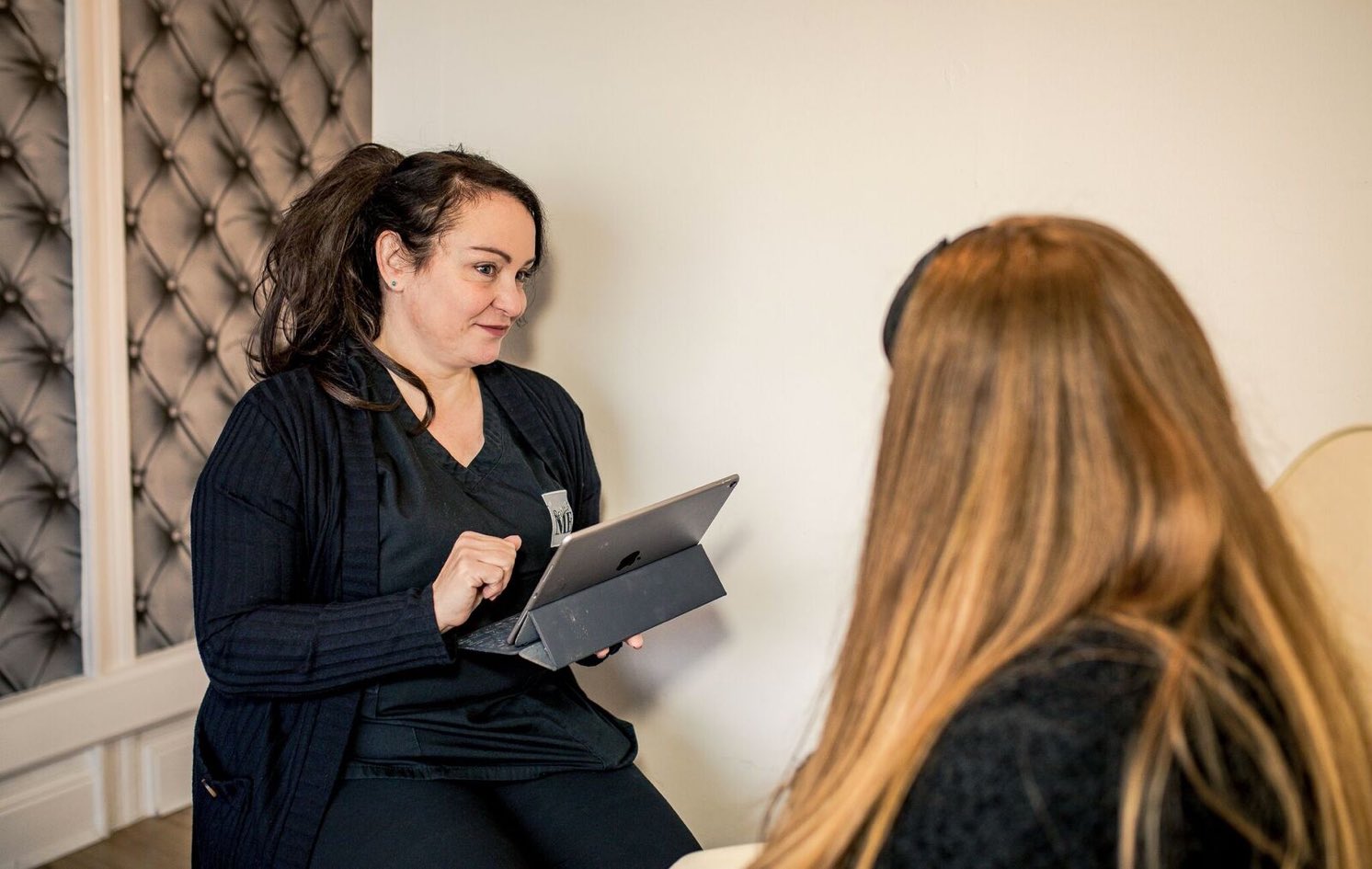 The Specials Bar
Refer to our booking page for more information.
Want to make a booking?
Simply click the 'Book Now' button in the bottom right corner of the page